Go Through the Steps of SQL Data Recovery for Recovery
The process to recover SQL MDF files with our SQL Data Recovery tool like SQL file Recovery software is easy but if you want smooth functionalities of the software, do not forget to go through the steps of this MDF data recovery software. Given below are the steps to repair MS SQL database and can perform recovery of MDF files process efficiently.
STEP 1: Install the software, then go to Start >> Programs >> SQL Recovery software
STEP 2: After this, press 'Open' to browse damaged MDF files >> Click on Open button to Browse damaged MDF files.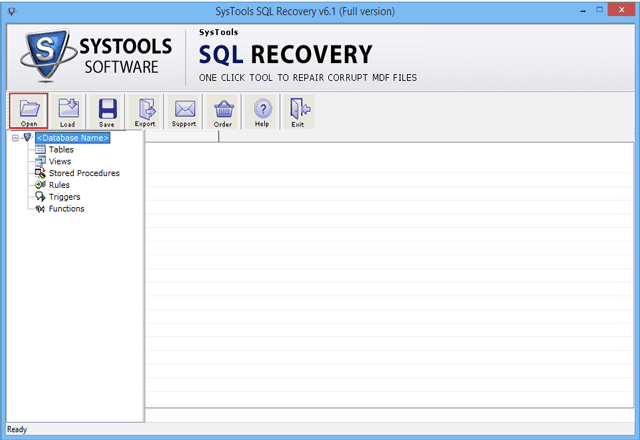 STEP 3:Choose damaged MDF file and press 'Open'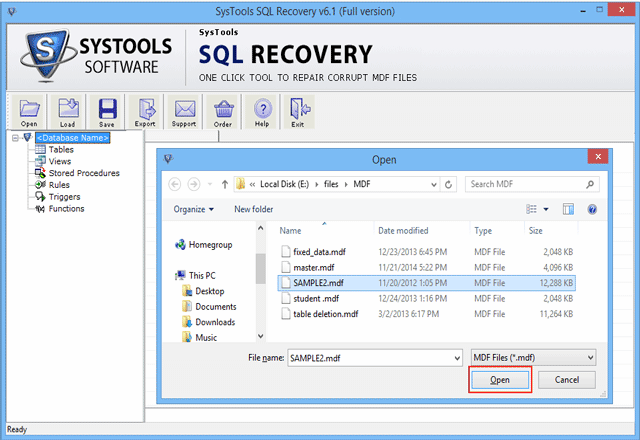 STEP 4:After this, select the SQL edition you are using for MDF file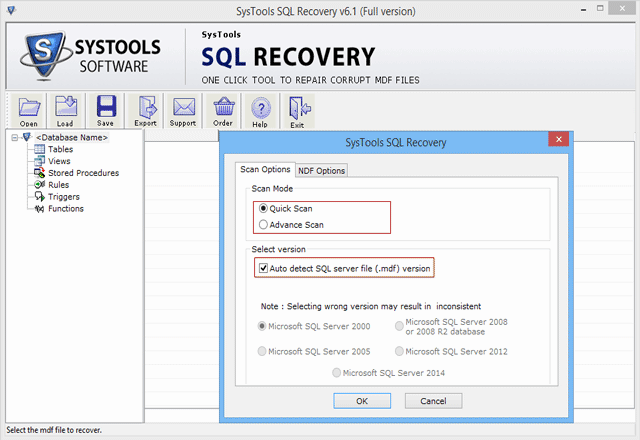 STEP 5: Choose "NDF Options" to add NDF files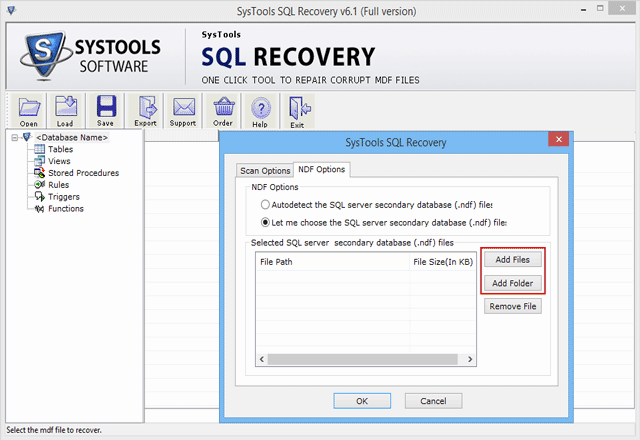 STEP 6: Select NDF files and perform NDF file recovery process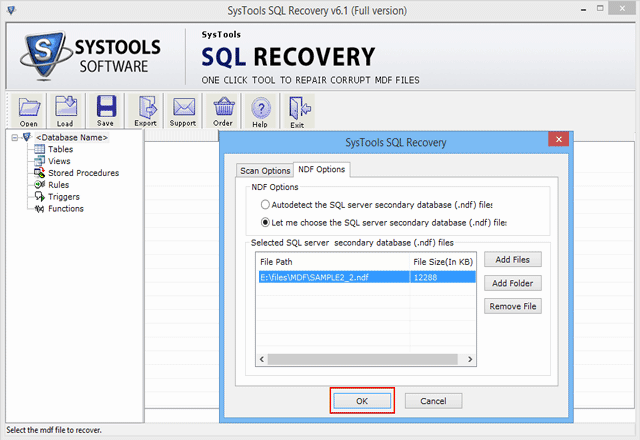 STEP 7: Software will provide you location path of the chosen MDF files, automatic scanning of MDF files appear in SQL Server database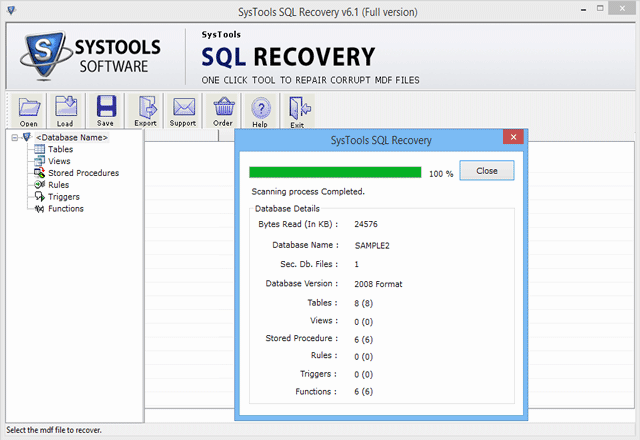 STEP 8: Save MDF file. Software offers you option to save recovered MDF data in STR also, if you want in STR, press 'yes'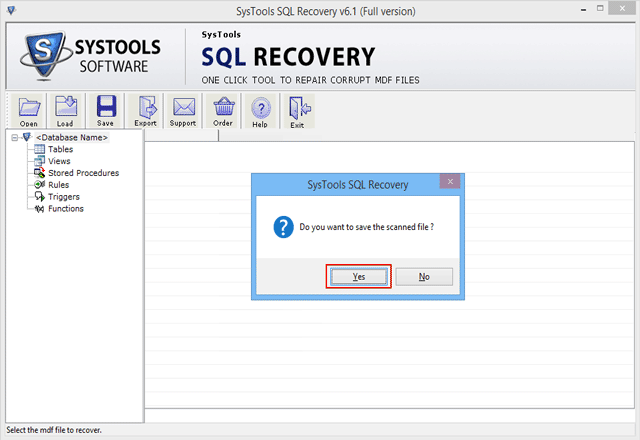 STEP 9: Then, preview of recovered MDF files appear.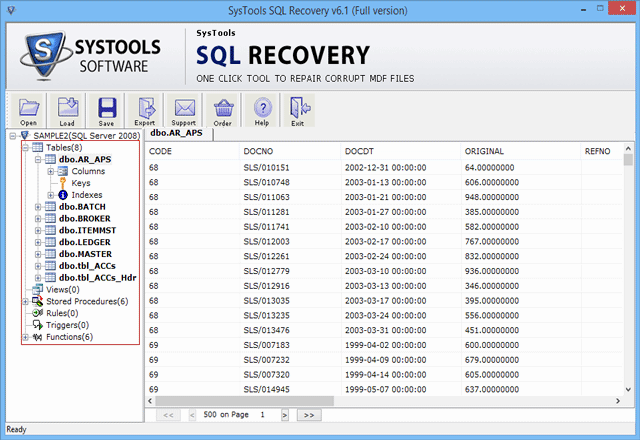 STEP 10: Press 'Export' to export MDF file. You will get display of all the elements and then can export recovered database as MDF or SQL scripts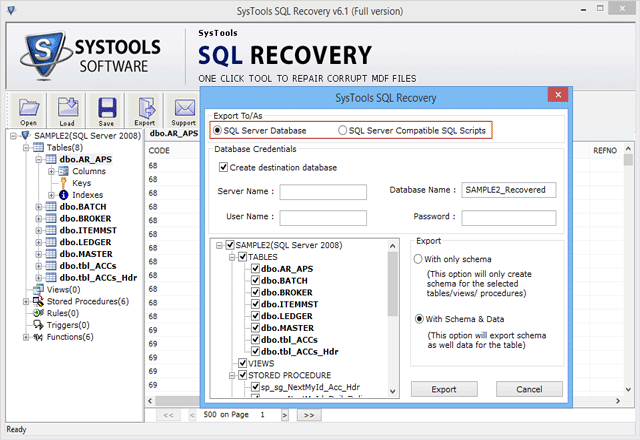 STEP 11: Select the saving option to save data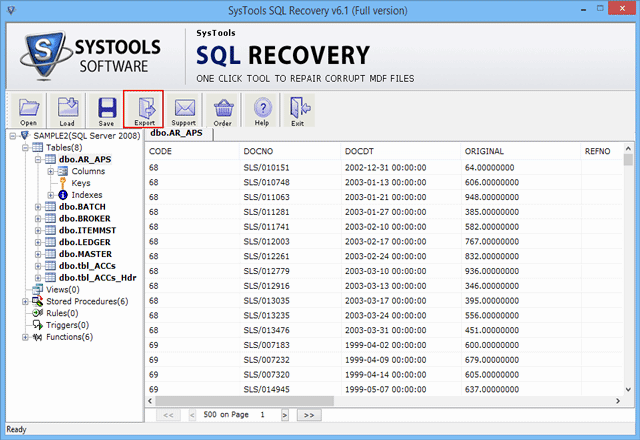 STEP 12:Then enter SQL Server name but if you are using Windows Server authentication, do not enter user name and password. After this, press "Export/Save" button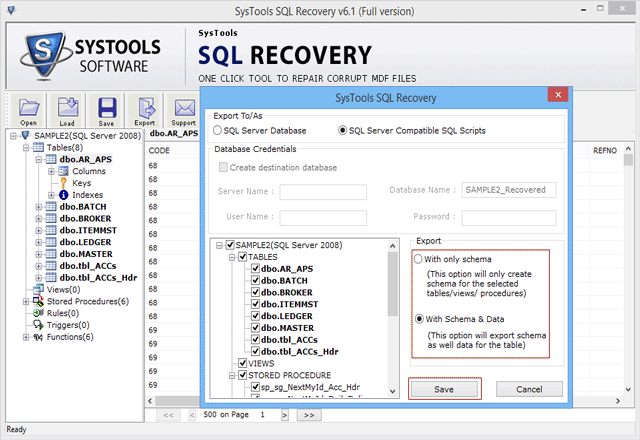 STEP 13: Select the folder to save .sql files.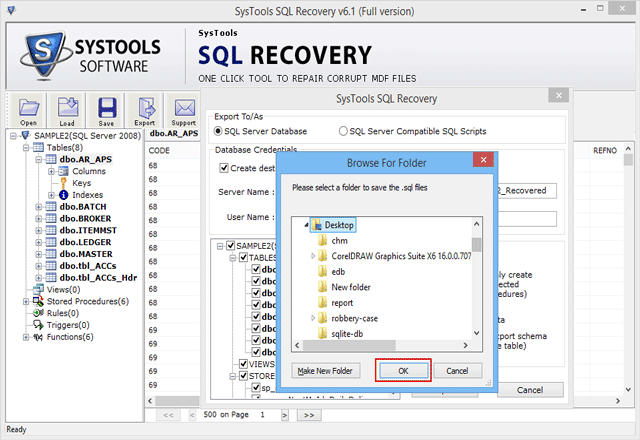 Once the process gets over, software sends a message regarding the completion of the process